Click Rate and Conversion Rate Aren't Enough
Just because a user didn't click your message, doesn't mean they didn't read it. By measuring downstream engagement, conversion, and revenue based on message views, True Impact directly reveals the influence on key metrics that you could only speculate about in the past. No more guessing. Localytics delivers measurable insight into:
Engagement: Know whether your message makes users come back more often, or if you're driving a short-term gain at the expense of long-term engagement.
Conversion Frequency: Don't just track whether your users did or didn't do a conversion event. Know how many times users convert and how your message impacts the repeated behaviors you want.
Revenue: Understand how each message contributes to your bottom line. Know which messages are adding real value and which aren't, so you can optimize for the greatest ROI.
By measuring your campaigns against a control group, Localytics will show you the impact on every metric, even if it's negative, because we know you need the data to make smart decisions and achieve the right balance for your marketing strategy.

Design Great Tests to Find What Resonates
You don't know what works until you try it.  Test up to ten messages in every campaign to discover what resonates. Customize the distribution of messages across your audience to "beta test" new messages with small groups of users, then send the winner to the remainder of the group to maximize conversions.
[Infographic] The Ultimate Checklist for App A/B Testing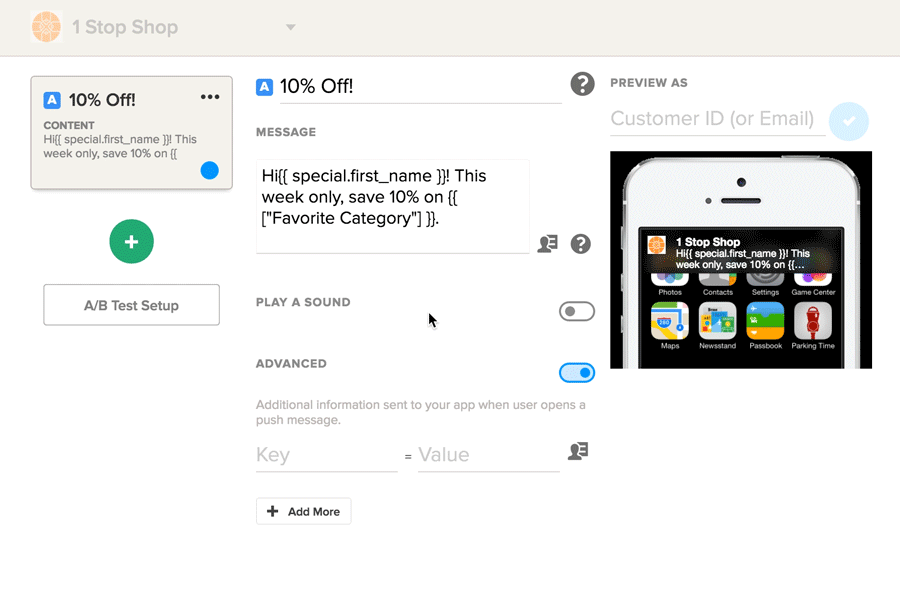 Compare Against a Control Group
You can't judge a campaign's success without a reference point to compare against. Control groups enable you to directly attribute lift in engagement, revenue, and conversion to marketing campaigns by comparing users who receive your message to similar users who do not. Adding a control group to a campaign in Localytics will hold back a small percentage of the campaign's target audience from receiving a message. Compare message recipients against the control group to see which messages are moving the needle.
The Ultimate Guide to Mobile A/B Testing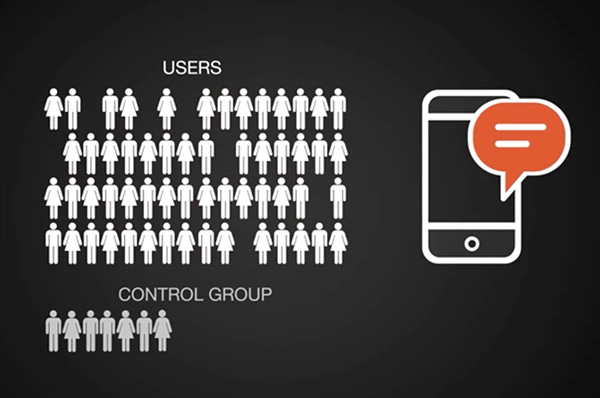 Understand What's Working to Optimize Smarter
Localytics automatically calculates lift versus the control group for each impact metric, so you can identify winning messages and optimize campaigns more quickly. Green trend metrics show positive impact. Red trend metrics show negative impact. Know which messages and campaigns, to cut and which to keep based on how they're impacting your engagement, conversion, and revenue goals.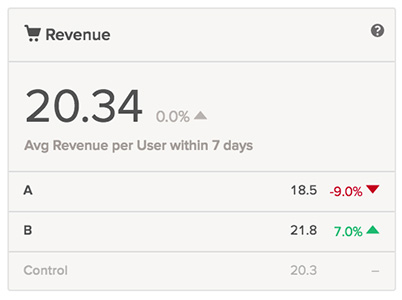 Learn more: